Jannie Taylor
Jannie Taylor
San Luis Obispo, California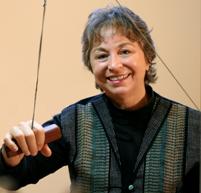 My fascination with textiles and handweaving began in the heady 1970's and has only increased in the intervening years. From the beginning I have been intrigued with the interplay of color, structure and fiber available only to the handweaver. Sitting at my loom, throwing the shuttle and watching the amazing process of threads being interlaced into a textile that began as an idea in my head is still, after all these years, a joyful and amazing experience.
At some point in my weaving career I was inspired to share my knowledge and enthusiasm with other weavers. That decision has proven to be most satisfactory. I now teach advanced weaving classes at the AVL Weaving School and structure based workshops for guilds and conferences including Convergence 2008 and the upcoming Convergence 2010.
My philosophy as a teacher is to meet each student at their own level and help them achieve their goals in a relaxed, supportive atmosphere. I use the proven educational techniques of demonstration, guided practice and review to help each student learn and retain as much as possible. My goal is to provide weavers with the tools they need to turn their ideas into woven reality.
Lucinda Grisham
Lucinda Grisham
Chico, California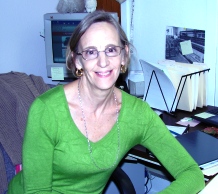 Lucinda has been weaving for over thirty-five years. Her first love was tapestry and she had apprentice work was with Geraldine True, at the Berkeley Tapestry Works. Her professional experience includes fabric weaving for clothing designers in Northern California and developing/marketing/weaving a line of flat woven rugs. Lucinda has owned Production Dobby and Professional Dobby Rug Looms and employed a crew of weavers in both the US and Central America.
Sandy Fisher
Sandy Fisher
Chico, California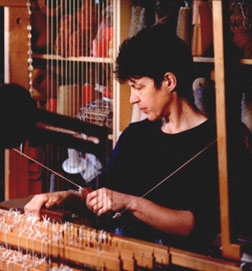 Sandy has been weaving on AVL looms and making a living as a weaver since 1981. She is passionate about weaving. To Sandy, "weaving is visual music" in which the AVL loom is the instrument, "each thread is set up in rhythmic pattern on the loom, the weft creates the music, and the product becomes the score".
Sandy received her Bachelor of Arts degree in 1979 from California State University, Chico. In 1980, she studied with Russell Gurney Weavers in Turriff, Scotland, When Sandy returned to Chico, she established The Flying Shuttle Weaving Studio/Sandy Fisher Woven. Sandy has shown her work in exhibitions and galleries, and her weavings have won awards in Niche and Handwoven magazines. Her line of fine home furnishings, tablecloths, and bath towels are marketed nationwide."