Valentine's Day 2014 Sale
Feb 01, 2014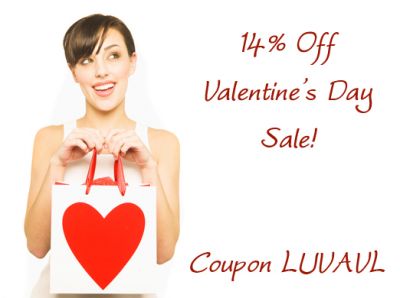 We're kicking off February with a little Valentine's Day Sale! To celebrate February 14, 2014, we're offering a 14% discount on selected items throughout the store!
Use coupon code LUVAVL (all caps, case sensitive) at checkout on the first screen you come to after clicking checkout. You can also contact us and mention this ad!
Sale includes V-Series Loom, Home Loom, Compu-Dobby Upgrades, E-Lift, Books, Yarn, Felting, Reeds, Shuttles and Clearance Items.
Sale ends at Midnight February 28, 2014.
Tags: