eShuttle for Jan 18, 2012
Jan 18, 2012
What's in this issue?
1) New Year's Resolutions
2) Valentine's Sale!
3) Blog Post: Sandra Rude's Jacq3G Weaving Surprise
4) Sacramento Weavers' & Spinners' Guild Open House
5) Interview with Annette Robitaille
6) Lego & Erector Set Looms
7) Woven Recycled Cassette Tapes: Valérie Bédard
8) Kitsap Weaving School Success Story
9) Off Topic: Jhane Barnes' House as House of the Day
10) Define: Tabby
New Year's Resolutions
With all the talk about New Year's resolutions, it may be easy to forget how powerful they can be when taken seriously. As our 2012 resolution, we decided to start and continue a blog on our website. We've even gotten a head start by setting up the blog shortly after launching our new website in November. In addition to posting all our eShuttle Newsletters on the blog, we'll post more frequently with software updates, tech tips, AVL sales and more! You can even subscribe to our RSS feed which will alert you whenever there is new content on the blog. You can view our blog under the Resources page of our website here.
Want a tour of the new website? Check out this blog post.
Sacramento Weavers' & Spinners' Guild Open House
We received a flyer and a request to pass on the information regarding our local Sacramento Weavers' & Spinners' Guild 53rd Annual Open House. Fantasy Fibers is FREE to the public and is a sale of member-made items. There will be weaving, spinning, basketry, dyeing, felting and knitting! For more information, Contact Us and we will give you the email addresses for the Co-Chairs.
February 11-12, 2012
10am to 4pm
Shepard Garden & Art Center
3330 McKinley Blvd.
Sacramento, CA
Click here to see a google map: http://g.co/maps/qsupj
Valentine's Day Sale!
Have you been waiting for that special software? From now until February 14th all *new* licenses of WeaveMaker Mi and WeavePoint are 20% off! Just use the coupon code bemine at checkout. (Coupon code is case sensitive; if you cut and paste, make sure there are no trailing spaces). Go to Software.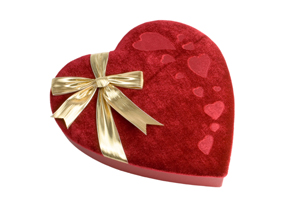 We're also offering 20% off all Reconditioned Looms, 15% off of felting needles and felting punches and 10% off of all V-Series Looms and Home Looms!! Scroll to the bottom to see available looms with options.
FOR ALL SALES: Enter bemine at checkout! (all one word, all lowercase)
Blog Post: Sandra Rude's Jacq3G Weaving Surprise
Sandra recently surprised Bob with a gorgeous Jacquard woven photo of his three daughters. See a photo of the weaving and read the full story here on our blog.
View a larger photo here.
Interview with Annette Robitaille
Many of you were interested to find out more about Annette Robitaille and her Jacquard weaving from our last eShuttle Newsletter, so we asked Annette for an interview. You can visit her website here.
Beginning in the late 1970s, Annette Duchesne Robitaille studied the techniques of textile art and worked at its professional development. As she started to work on the first Apple computer sold in Quebec City, from 1984 onwards, she has taken an interest in computer-assisted textile design. Since then, she has been involved in researching and developing computer techniques towards creation and management of weaving and knitting looms. In addition to her studies in Quebec and Canada, she did advanced research in the United States about the operation of digital looms, and she studied Jacquard weaving in Lyon, France.
She started her textile teaching career at the beginning of the 80s and was involved in the foundation of the Quebec Textile School which offers a college degree. She wrote many monographs on weaving techniques and has been involved for many years as President of Les Tisserands Créateurs de Québec, the textile association of this city. Her weaving research, based on computer assisted design, naturally conducted her to jacquard weaving.
At the beginning of the 90s, she put her interest, knowledge and experience into working on a weaving project development that lead both textile schools of Quebec and Montreal to obtain a major grant from Québec ministry of Culture for the acquisition of an artist dimensional scale Jacquard loom. In doing this, she associated the skills of two specialized companies, Tis of Lyon, France for the electronic heads, and AVL of Chico, California for the electronic looms. As of 1994, the two first art dimensional scales jacquard looms made their entry into America in Quebec and Montreal cities. Annette then focused on developing teaching methods for Jacquard weaving using JacqCad software and Photoshop.
Retired from teaching since 2004, she set up a studio at her ancestral home in St-François, Ile d'Orléans, a touristic island near Québec in order to devote herself to design and produce her textile works. She exhibits and sells her art in her seasonal shop, À l'Ombre du vent, with her husband, a folk art sculpture artist.
Art practice
The acquisition of a personal Jacquard loom is the result of her ongoing research, and the performance of her career in textile design, which is the outcome of a professional dream.
This loom, along with digital photography, gives her the freedom needed in the development of her creative imagery process and opens new avenues for her artistic expression.
Her current production finds its inspiration in nature's organic matters and the impact of the environment on their formation. Through digital imagery based on these organic matters, she proposes new structures, endows them with movement and creates unique motifs that enable her to go beyond the limitations of repetitive motifs imposed by traditional weaving looms.
Lego & Erector Set Looms
Here at AVL, we're always on the lookout for fun and new ideas and we happened across some very talented YouTube videos of people who built working looms from toys such as Legos and Erector Sets. Take a look for yourself! Here are our 3 favorites:
http://www.youtube.com/watch?v=hSiZLAD7WVE&feature=related
http://www.youtube.com/watch?v=xWyPZrdRUO8&feature=related
http://www.youtube.com/watch?v=Q9j7WR0mviY&feature=related
Woven Recycled Cassette Tapes: Valérie Bédard
What a fantastic way to recycle! Valérie Bédard, in Québec Canada, collects old audio cassette tapes and weaves them into beautiful purses and bags. Seeing is not necessarily believing! I would have never guessed these sparkling fashion accessories were made from recycled cassette tapes!
Click to visit Valérie's website and her company's website, Audiofil.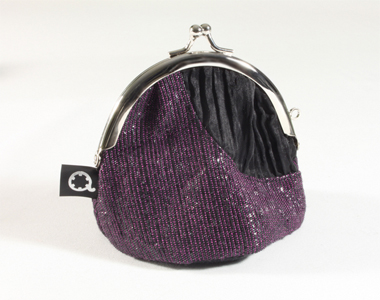 Kitsap Weaving School Success Story
Check out this blog post on the Kitsap Weaving School. Barbara MacIntyre recently started teaching a weaving class at a local Assisted Living Facility in Poulsbo, WA. The program was so successful that the center has agreed to let her open the classes to the public. You can read the story as written by Johnny Walker (owner of Almost Candid Photography)
Off Topic: Jhane Barnes' House as House of the Day
After you've finished Oooing and Ahhing at Jhane's fantastically gorgeous house (Click Here), tell us if you can spot one of our looms. I'll give you a hint: it's not hidden, but does blend in naturally like all the other beautiful fixtures in the house.
Define: Tabby
Which came first, the cat or the weave? It's not a frequently asked question, but the answer may well surprise you!
From A.Word.A.Day with Anu Garg
Tabby - PRONUNCIATION: (TAB-ee)
MEANING:
noun:
1. A domestic cat with a striped or brindled coat.
2. A domestic cat, especially a female one.
3. A spinster.
4. A spiteful or gossipy woman.
5. A fabric of plain weave.
6. A watered silk fabric.
7. A building material made of lime, oyster shells, and gravel.
ETYMOLOGY:
For 1-6: From French tabis, from Medieval Latin attabi, from Arabic attabi, from al-Attabiya, a suburb of Baghdad, Iraq, where silk was made, from the name of Prince Attab. Cats got the name tabby after similarity of their coats to the cloth; the derivations of words for females are probably from shortening of the name Tabitha.
For 7: From Gullah tabi, ultimately from Spanish tapia (wall).
USAGE:
"I was playing whist with the tabbies when it occurred, and saw nothing of the whole matter."
Charles James Lever; Jack Hinton, the Guardsman; 1857.

"Kay Sekimachi uses tabby and twill weaving to contrast black and beige linens."
Stunning 30-year Retrospective at San Jose Museum of Quilts Textiles; Independent Coast Observer (California); Jan 4, 2008.

"Mayor Carl Smith suggested that tabby fence posts be used around the cemetery's perimeter because the oyster-based concrete would better fit the island's character."
Jessica Johnson; Group Restoring Cemetery; The Post and Courier (South Carolina); Jan 21, 2010.